News
Rivermont Schools Presents at Virginia Association of Behavioral Analysis Conference
Posted April 28, 2023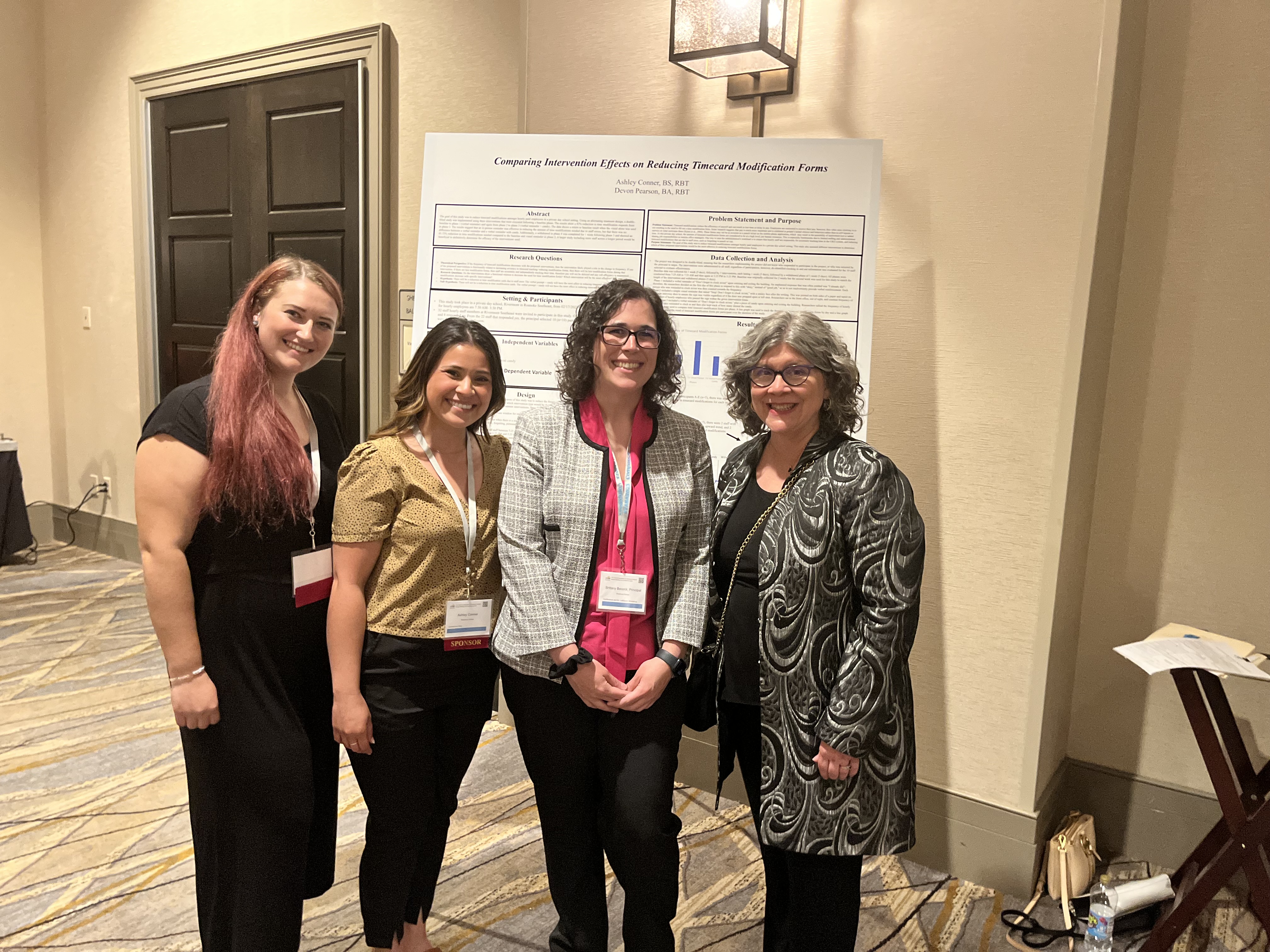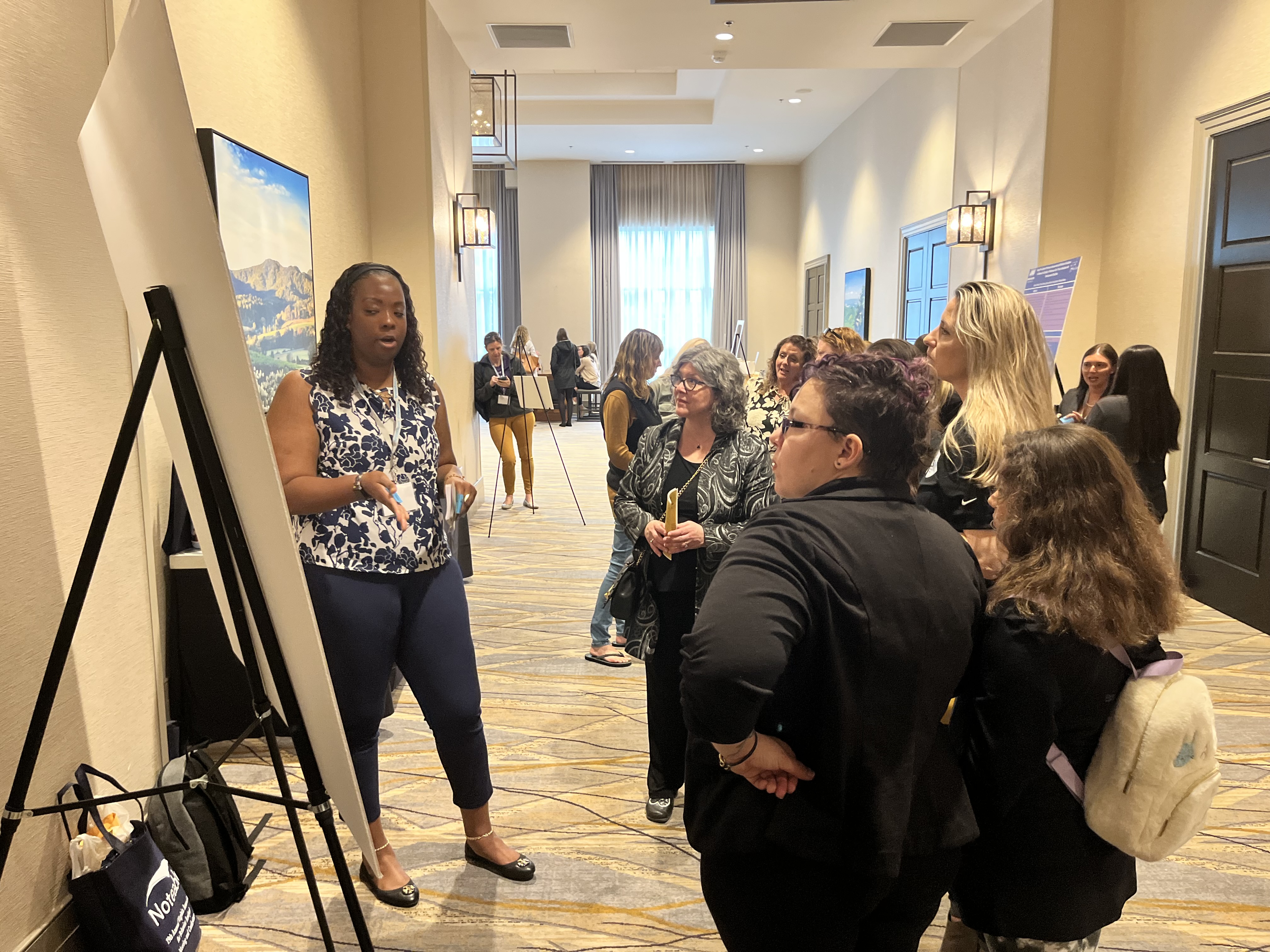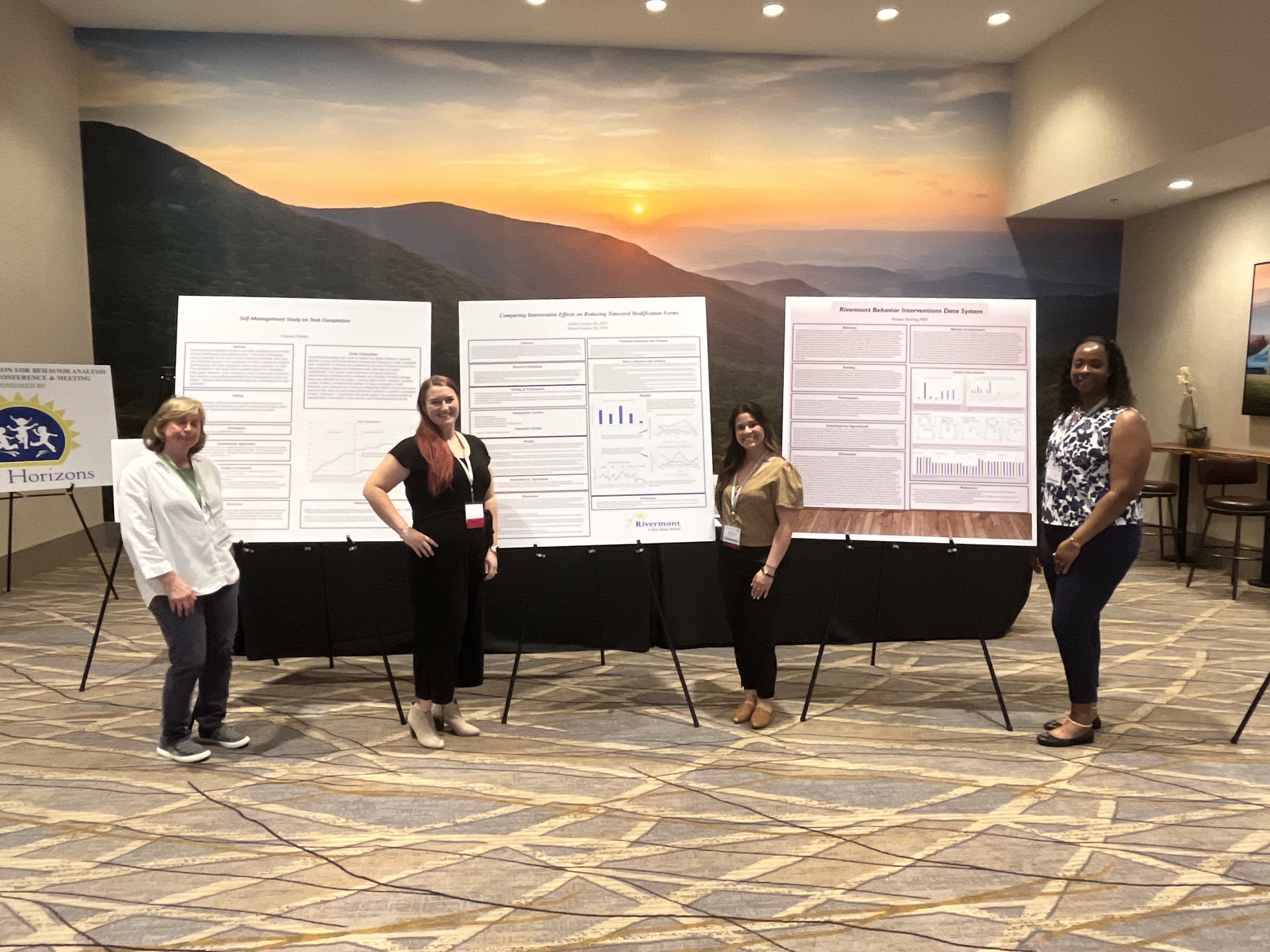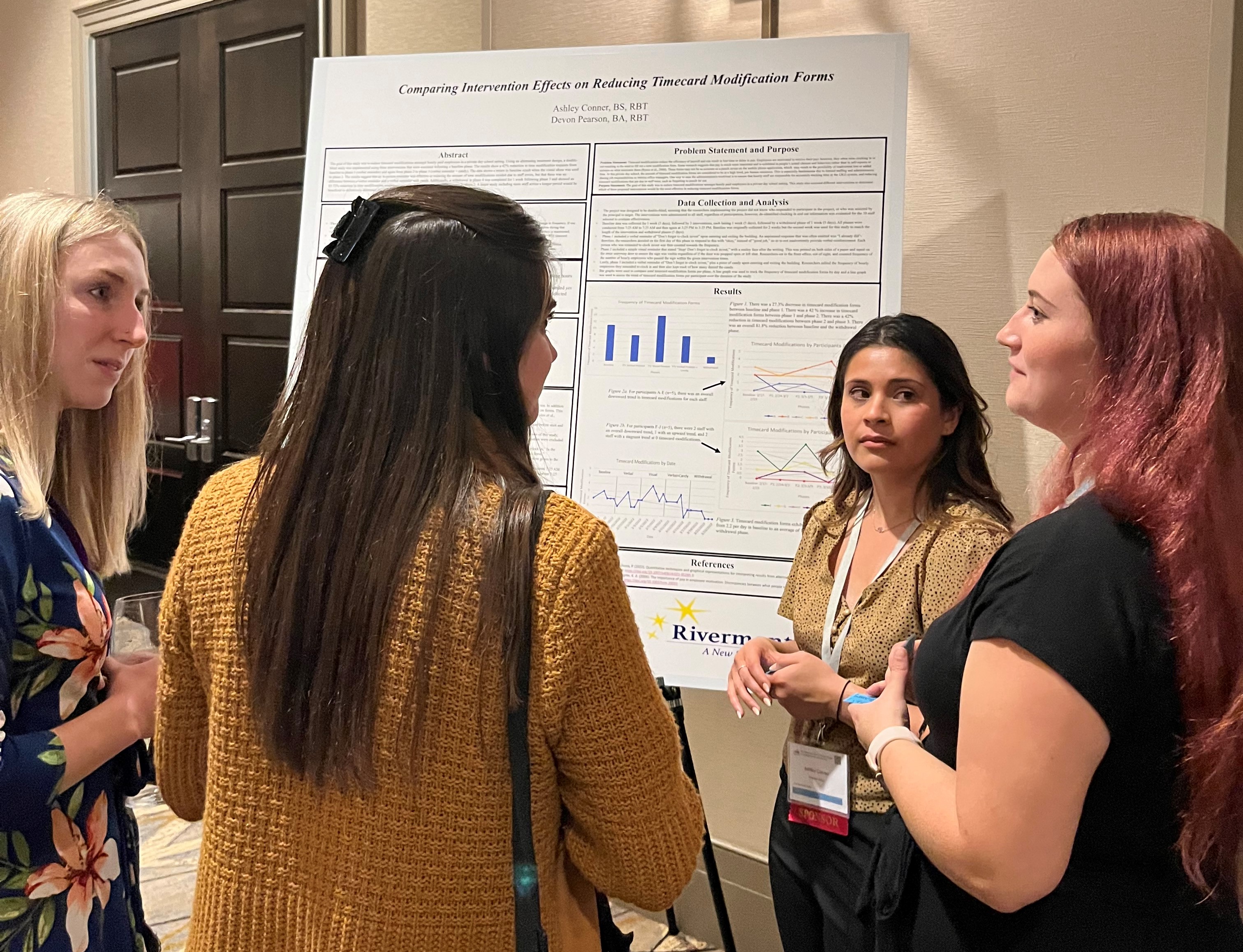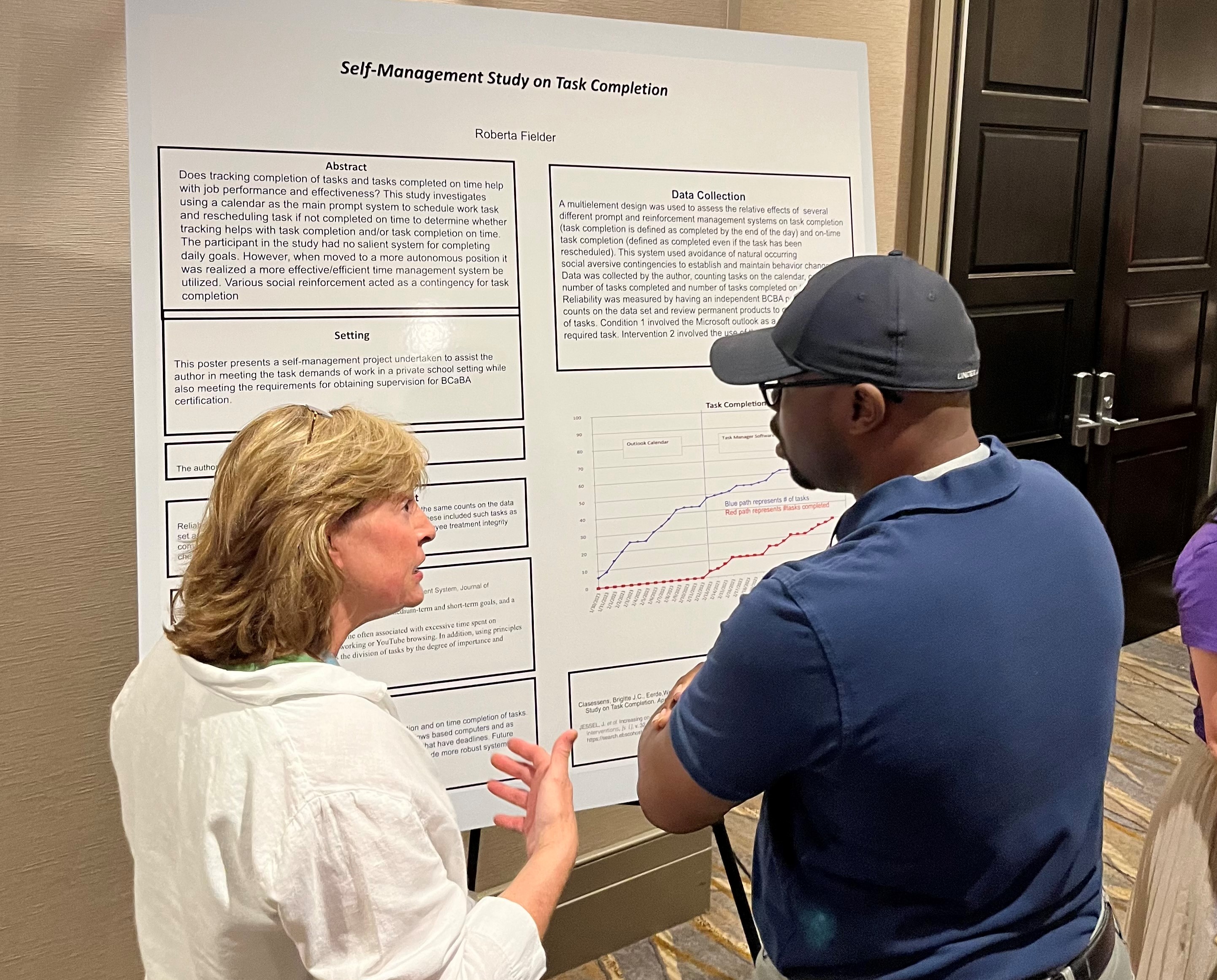 On April 28 and April 29, 2023, Rivermont Schools team members attended and presented at the 2023 Virginia Association of Behavioral Analysis Annual Conference in Harrisonburg, Virginia. Over the two days, Board Certified Behavioral Analysists (BCBA's) and Board Certified Assistant Behavioral Analysists (BCABA's) from all over the commonwealth of Virginia came together to promote and support their research and practice.
Rivermont is a special education and therapeutic services leader in the Commonwealth and beyond. On Friday, April 28, members of our team shared their deep expertise, knowledge, and research with conference attendees. Team members working toward becoming BCBA's gave research poster presentations at the conference about various topics within behavior analysis.
Roberta Fielder from Rivermont's Lynchburg North campus presented a research study on self-management including task completion with the goal of improving productivity. The results of this study showed a 67% increase in task completion.
Aniqua Sterling from Rivermont's Greater Petersburg campus presented on the Rivermont Behavior Intervention Data System that is being used through Power School to track students' behavior to improve guidance on student instruction, strategies, and professional development. This system was designed by Jennifer Younger, the Vice President of Behavioral Services for Virginia.
Devon Pearson and Ashley Conner from Rivermont's Roanoke Southeast campus worked together to present a comparative analysis of intervention effects on reducing timecard modification forms. As a result of their study, they implemented new methods of reinforcement resulting in an improvement in staff submitting their timecards on time.
Following the speakers, the presentations were peer reviewed and investigated by groups of experts in the audience. Dr. Linda LeBlanc, Ph.D., BCBA-D, Licensed Psychologist and President of LeBlanc Behavioral Consulting was an esteemed guest that observed and offered her insights to our team's presentations. They were given opportunities to present their research, engage with other members, join breakout sessions and more.
Attending this conference has sparked excitement across our schools and supervisees to attend future conferences to learn, share and continue to expand our knowledge. We look forward to next year!